Stay up to date with relevant information on Agile techniques and practices, as well as upcoming events and educational opportunities.
Jan

16

Tue

Certified Agile Leadership® (CAL1) – Indianapolis, IN

Jan 16 @ 8:00 am – Jan 17 @ 5:00 pm

Certified Agile Leadership (CAL 1) Workshop
This Workshop meets the awareness & discovery credential certified by the Scrum Alliance for Agile Leadership.
Why Agile Leadership?
The rise in complexity, uncertainty and rapid change have triggered a change in the landscape of work. Leaders expecting to leverage their past patterns of success will fall short both in terms of fully capitalizing on their people and in terms of underperforming in the marketplace.

Agile Scaling Models are prevalent, but none of them adequately address the crucial role of the leader in modeling agile values and aligning the organization to engage and empower teams to delivery value and delight customers.

Leadership Agility is the the ability to recognize your leadership patterns and biases, step out of your routing ways of thinking and responding, role model agile values and grow others and the organization.
Focus of Learning
Participants will be taken through a comprehensive view of Agile Leadership – first from the leader's personal perspective in how agility impacts their thinking and behavior, then from an organizational perspective in how they can effectively align, guide and scale their organization's agility.

The Agile Leadership Compass will provide guidance for participants both during the workshop and as an aid in their practice following the workshop. See the full list of Learning Objectives of the Agile Leadership Workshop.

DAY 1: PERSONAL AGILE LEADERSHIP (8:30 AM – 5:00 PM)
Explore the historical context of human development and leadership as well as the current economics driving the need for agility. Introduce the Leadership Agility Maturity Model to increase self-awareness and discover more agile thinking, decisions and behaviors.

Discover the mindset and behaviors of expert, achiever and catalyst leaders and how those impact organizational effectiveness. Practice a 5-step catalyst approach to positively impact every aspect of our work (and personal) life.

AGILE CONTEXT-FOCUSED LEARNING
Economic and market factors that have led to the rise of Agile approaches.
Complexity and uncertainty of work and how that drives the need for an agile approach.
Historical management trends and their fit with the business environments of their time.
Increasing employee engagement and focus on customers to improve satisfaction and outcomes.
LEADERSHIP-FOCUSED LEARNING
Leadership self-awareness & mindset required to effectively lead in an agile context.
Neuroscience-based leadership aligned with agile thinking and improving leadership effectiveness.
Seeking and incorporating feedback that improves the leader's ability to adapt their own behavior.
Catalyst coaching to integrate alternative perspectives, engage others, and improve outcomes.
DAY 2: LEADING AN AGILE ORGANIZATION (8:30 AM – 5:00 PM)
Re-focus the leader towards the organization and its effectiveness of delivery customer value. Explore organizational culture, structures and processes to foster value delivery and agility. Understand a leaders' focus and influence on the health and culture of an organization and its impact on their long-term performance.

Evaluate case studies of real organizations of different organizational cultures applying agile structures and patterns to drive effective and sustaining change with positive results. Reflect and share leader's organizational cultures and structures in comparison to these case studies. Practice a 5-step organizational change model to guide healthy, engaged and sustained change needed in our organizations.

ORGANIZATIONAL-FOCUSED LEARNING
Organizational challenges faced when undertaking Agile more broadly beyond a single team.
Increasing safety, trust and collaboration between and across teams to improve outcomes.
Organizational cultures, structures and governance and how they impede or enhance agility.
Case studies of organizations that effectively use Agile to be agile and improve their outcomes.
CHANGE-FOCUSED LEARNING
Organizations as complex adaptive systems where uncertainty reigns and change is always present.
Organizational metrics aligned to, and impeding, agile thinking and how they impact outcomes.
Identifying & reducing bottlenecks, impediments, and friction in an organization to improve results.
Leading change in an adaptive, engaged, and healthy way to foster a growth mindset culture.
Workshop Participation
The workshop is designed for mixing experienced leaders and experienced coaches in a way that draws upon each strength and caters to each of their needs for growth. By combining both in a single workshop, participants engage with each other to learn the strengths of the others – growing both leaders and coaches.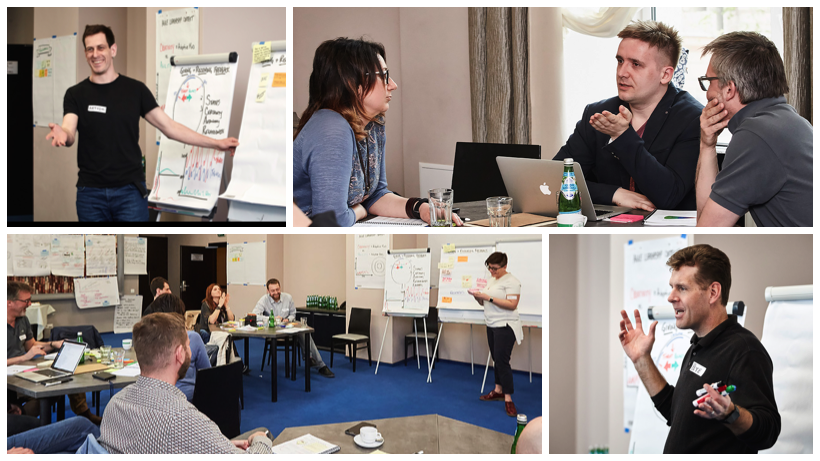 As described by participants of this workshop…

"This wasn't training, it was an experience. We were never taught at, we were engaged in a learning experience in which we both participated and contributed. I have never been so engaged for two and a half days."
Participant Profile
Agile leadership is required across a diversity of business contexts including new product design and development, service development and delivery, business development, IT operations and security, team-oriented service and support, multi-faceted marketing and communications, and more.

Agile leadership is needed at all levels within the organization from the executive suite to the front-line managers. Whether leading projects, programs, initiatives, people, teams, departments, divisions or businesses, agile leadership can improve the leader's ability and more effectively draw upon every employee.
Agile Leaders…
Communicate a clear vision, align employees to that vision, and allow for adaptation in execution toward that vision – recognizing that most discovery and learning occur during execution
Employ a growth-mindset enabling them to value diversity, be open to other ideas, seek feedback, and improve their own capabilities – rather than relying on what has worked for them in the past.
Are self-aware of their own biases and triggers to remain in a constructive and creative mindset fostering a healthy, collaborative, trust-oriented, and productive organizational culture.
Improve decision making, team collaboration and business results when operating in highly complex, uncertain, inter-dependent and rapidly changing environments by integrating the value stream.
Engage employees without over-influencing or micromanaging them through inquiring before advising, active listening to align their thinking, and exploring alternatives to foster creative possibilities.
Increase employee satisfaction, engagement and creativity through empowerment and other catalyst behaviors – reducing employee turnover and developing employee ownership, collaboration and productivity.
Diversify risk through identifying and testing assumptions, experimenting with new approaches, collaborating with customers, delivering incremental value, and seeking feedback earlier and more often.
Foster organizational adaptivity enabling them to more effectively break down traditional silos, collaborate to solve difficult problems and better align toward corporate goals and customer needs.
Improve outcomes through balancing short-term business results with long-term organizational health to enable early and frequent value delivery combined with sustained growth.
Catalyze change, experiment with new ideas, and a foster a growth-mindset within their organizations to adapt to the changing economy, technology and the market.
Certified ScrumMaster® (CSM) – Louisville, KY

Jan 16 @ 8:00 am – Jan 17 @ 5:00 pm

Certified ScrumMaster® (CSM)

2-day interactive workshop

Overview

Our Certified ScrumMaster® (CSM) workshop is a dynamic and engaging two-day immersion into Scrum. We will learn Scrum through experiential hands-on exercises, and your trainers will share practical experiences and proven techniques for successfully implementing Scrum that you can use immediately at your workplace. You will be fully prepared for the CSM certification test, which you will take in-class.

What to Expect

Project Brilliant offers a holistic training experience and immersive learning environment. All supplies, food, and drink are taken care of for you.
Light breakfast snack

Snacks and drinks (coffee, water, soda) throughout the day

Lunch provided

Happy hour (complimentary & optional) networking event immediately following class on day 1 to mingle with classmates and alumni from previous classes.
Sample Schedule:
Feedback/quotes
"Perfect blend of theory, practice, and real-world examples." -Jenny R.

"So engaging, best training class I have ever taken!" -Shane W.

"Hands down the the most useful Agile training I've even had." -John P.

"Everyone in my organization needs to take this class!" – Jamie M.

"It felt amazing to pass the test in class. I'm an official CSM!" – Katherine D.
Benefits
Take the CSM test in-class and leave as a Certified ScrumMaster®

Learn through doing… absolutely no PowerPoint!

Our experiential hands-on approach using brain-based learning techniques allows you to retain more of what you learn.

Real-world stories and practical examples from a deeply experienced Scrum Coach & Trainer.

Earn 16 Scrum Educational Units (SEUs) and 16 Professional Development Units (PDUs).

Increase your personal worth within your company and in the marketplace.
Who should attend?
Project Managers / Program Managers

IT Professionals (Architects, BAs, DBAs, Developers, Testers, etc.)

IT Leadership (Managers, Directors, VP, CIO, CTO)

Change agents and influencers

Anyone interested in learning about the benefits of Scrum
Take Aways
Course workbook packed with tons of bonus content, book recommendations, and learning resources

Two-year membership to the Scrum Alliance

First steps toward Certified Scrum Professional® (CSP) certification

Practical skills and facilitation techniques to use with your team immediately.

16 SEUs (Scrum Alliance) / 16 PDUs (PMI) / 16 CEUs (IIBA)
Topics Covered
Agile values & principles

Scrum Theory

Scrum Roles

Scrum Events

Scrum Artifacts

Definition of Done

Facilitation

Servant leadership

Removing impediments

Value of engineering practices

Coaching the PO

Coaching the Organization
Instructor

Aaron Kopel, CEC, CST
Aaron found his way into Agile and Scrum on accident while founding two tech startups in the 2000's. He discovered that his personal philosophy and model for execution were closely aligned to Lean, Agile and Scrum, and began to coach and train others on how to work this way. Ever since, Aaron has been a consultant, coach and trainer helping individuals and large companies focus on customer value, teamwork, and transform to an Agile mindset.

Aaron is the founder and CEO of Project Brilliant, LLC, an Indianapolis, IN based management consulting firm specializing in Agile transformation, coaching, and training. He is one of only 40 people in the world who holds both top-level Scrum Alliance certifications: CST (Certified Scrum Trainer) and CEC (Certified Enterprise Coach). Aaron has led several major Agile transformation initiatives with companies ranging from early stage startups to Fortune 100 firms. He and his coaching teams have established more than 1,000 Agile delivery teams and trained more than 10,000 individuals.

Aaron is the organizer and Chairman of the AgileIndy meetup group (1,100+ users strong!), as well as a board member, and has been the conference chair, keynote speaker, and session presenter for the AgileIndy Conference. He is a frequent presenter at regional user groups and conferences, and an inaugural participant in the Agile for Human's Podcast series. He holds a BA from Wartburg College (Waverly, IA) with a double major in Business Administration and Computer Information Systems, and a MBA from the Kelley School of Business at Indiana University. He also holds way too many industry certifications such as CST, CEC, CSM, CSPO, CSP, SAFe SPC4, PMI-ACP, PMP, CLP (Certified LeSS Practitioner). Aaron lives with his wife and their two children in Carmel, IN.

Jan

18

Thu

Certified Scrum Product Owner® (CSPO) – Indianapolis, IN

Jan 18 @ 8:00 am – Jan 19 @ 5:00 pm

Overview

The Certified Scrum Product Owner course is a two-day, interactive class introducing the concepts of Agile business leadership using the Scrum framework. Successful participants will become Certified Scrum Product Owners, a first step in the journey towards a more adaptive form of business leadership. This course is based on over 24 years of industry experience, including nearly 10 years of experience in the role of Product Owner/Agile Customer and teaching/mentoring others in this role.

Though each Certified Scrum Product Owner (CSPO) course varies depending on the instructor, all CSPO courses focus on Scrum from a product owner's perspective. Graduates will receive the CSPO designation. All CSPO courses are taught by Certified Scrum Trainers.Audience

This course is designed for team members and managers involved in projects who may assume the Product Owner role. This is often a product manager, business analyst or business sponsor. In large organizations, it is recommended that Directors and Vice Presidents who oversee IT projects or functional areas also participate.

Prerequisites

Participants must have knowledge of Scrum by reading one of the Scrum introduction books or other self-study. A basic understanding of Scrum is assumed. Previous experience on a Scrum project is desirable.

Goals

Prepare participants to effectively participate on projects using Scrum and to assume the Product Owner role. View the CSPO Content Outline and Learning Objectives. 

Format

The course is primarily exercises and discussions with some lecture to define terms and concepts. Ample time is available to learn from real experiences on real projects from the instructor's experience as a product owner and from teaching and coaching Scrum teams.

Course Agenda

Product Vision – A clear, shared vision is crucial for successful agile teams. We'll walk through three techniques to help unify your team, stakeholders, and customers around the right vision for your product or service:
"We're #1!" – boiling your product vision down to its essence
Product Differentiation – what makes your product unique, different and better
Collaborating on Product Vision – use the Product Box Innovation Game for a collaborative discussion about your vision
 

Agile Roadmapping – Roadmaps are an important link between vision and the product backlog. Unfortunately, many roadmaps are a slide with a date and some bullet pointed features, which doesn't provide any context.

 
Learn how to create a rich, easily updated agile roadmap that gives the right amount of context to help stakeholders and team members understand where we might be headed and why.
Learn how to use the Prune the Product Tree Innovation Game to collaborate with customers on your road map.
 

Product Backlog Basics – Learn the rules for a Scrum Product Backlog as well as a set of key practices for using the Product Backlog to help ensure consensus on what we are building.
Product Backlog Basics
Writing User Stories
Vertically Slicing User Stories
Acceptance Criteria
Backlog Refinement
 

Prioritization – The core of the Product Owner's job is to prioritize among the many great things we could do and help the team focus only on what is most important to do first. Traditional techniques like Kano and market research are too slow for most agile teams, so many product owners prioritize solely on gut feel or by responding to the currently squeakiest wheel.
Learn a prioritization framework that helps you visualize the relative importance of your customer segments, internal & external stakeholders, corporate strategy, and maintaining a clean code base.
Use the Buy a Feature Innovation Game to collaborate with customers on priority.
 

Agile Release Planning – Believe it or not, I've heard many times the misinformed statement: "We're agile, so we don't really plan." Not only is this not in line with Agile values, which state "We value Responding to Change over Following a Plan", it is usually just bad business. The Agile value does not mean that we do not plan, but that we create a plan but then expect it to change as we start working on it!
Learn the nuts and bolts of creating an Agile release plan
Learn how and when to update the release plan
 

Working in Sprints – the Product Owner job doesn't end once the Product Backlog is ready for sprint planning. Your team will be most effective if you are available during the sprint to provide feedback at key points. 
Learn the Product Owner role during the sprint
 

What You Get
A printed copy of all course materials
A one-year membership in the Scrum Alliance
Recognition by the Scrum Alliance as a Certified Scrum Product Owner
Instructors

Aaron Kopel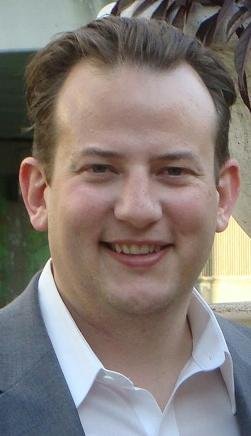 Aaron is the Founder and Managing Partner of Project Brilliant, LLC, a Management Consulting firm specializing in Agile Transformation, and is the only Agile consulting firm based in central Indiana.  Aaron has led or participated in several major Agile Transformation initiatives with companies ranging from early stage startups to Fortune 100 firms. He and his coaching teams have established more than 1,000 Agile delivery teams, trained more than 10,000 individuals, coached more than 500 managers, developed and mentored more than 120 internal Agile Coaches, and have been the trusted Agile consultant and advisor to more than 50 Senior Leaders and Executives in major companies.  His clients include Capital One, Bloomberg, Eli Lilly, Roche, Sallie Mae, CNO (fmr Conseco) Wolters Kluwer, and many more.

Prior to Project Brilliant, Aaron founded two Tech Startup companies. Between them raised more than $2M in startup funding and nearly $1M in grants from the National Science Foundation and State of Indiana.  Aaron brings a small company Lean and Agile mindset to his work as an Agile Coach to help them rethink their business in terms of value and customer focus.  This has also led him to introduce Enterprise Lean Startup in several client engagements with great success.

Aaron is the organizer of the Agile Indy meetup group (500+ users strong!), as well as a board member, and has been the conference chair, keynote speaker, and session presenter for the Agile Indy Conference.  He is a frequent presenter at regional user groups and conferences, and an inaugural participant in the Agile for Human's Podcast series.

He holds a BA from Wartburg College (Waverly, IA) with a double major in Business Administration and Computer Information Systems, and a MBA from the Kelley School of Business at Indiana University.  He also holds industry certifications such as CSM, CSPO, CSP, SAFe SPC, PMI-ACP, PMP, a candidate for CST and the only CEC (Certfied Entprise Coach) in Indiana.




Ben Kopel
Last week, I was facilitated a retrospective where we focused on meeting satisfaction. While talking about the daily scrum and what could be improved, an engineer brought up the team's use of the "parking lot". If you're not familiar with the "parking lot", it's used when a discussion is going [...]
Ben Kopel
I really enjoy and get a lot of value out of experimentation at work. I think it's a great way to unleash creativity, try new ideas, continuously improve, have fun, see what works/doesn't work, etc. One team that I coach has been experimenting and iterating on a retro idea for weeks. This [...]
Ready to go beyond Doing, and
start BEING Agile

?
You and your organization are unique. There is no cookie cutter approach to Agile transformation. That is why we offer a custom approach to each training and coaching engagement to best meet your needs. We work with you to assess your starting point and define your vision for success, and create a custom roadmap for transformation that fits your culture and goals for change. You define success, we help you get there.
Agile Training
We bring the fun back to learning with immersive experiential workshops and hands on activities. Our expert trainers bring real-world Agile experience to help you apply your learnings immediately and retain it long term. Join us to learn about Scrum, Kanban, SAFe and many other Agile topics.
Agile Coaching
Whether you are new to Agile or an established team looking for a boost, we are here to help you take the next step in your journey. Our expert Agile coaches cover it all from Scrum and Kanban to technical practices and scaling. Project Brilliant has the only Certified Enterprise Coach in Indiana!
Agile Transformation
We led the largest Agile transformation in the world and are certified in Scaled Agile (SAFe), Large Scale Scrum (LeSS), and change management practices. We have established more than 1,000 Agile teams using our customized approach to assessment, change management, training and coaching.
Agile Leadership
Our Agile leadership coaches advise managers, leaders, and leadership teams on their Agile journey through proven assessments, executive coaching, and Agile frameworks including The Leadership Circle, Leadership Agility, and the Scrum Alliance Certified Agile Leader (CAL) programs.
Are you ready to get started?
Our Agile coaches and trainers have seen it all a dozen times. Our experience helps us customize an approach specific for your goals and culture. Contact us to get started today!
Our valued clients range from small local firms to the Fortune 100 across the country.